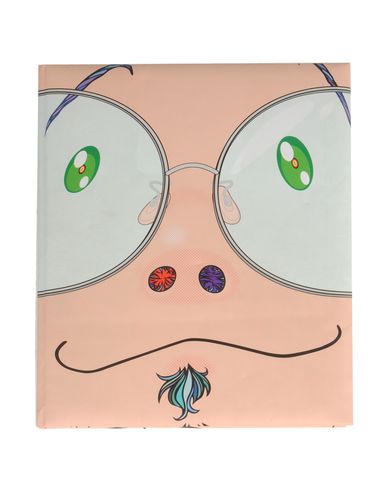 This item is excluded from all promotional offers.
COMPOSITION

Paper

DIMENSIONS

Depth 3 cm,

Height 29 cm,

Width 23.5 cm
DESCRIPTION

Publisher: RIZZOLI INTERNATIONAL Author: Takashi Murakami Title: Murakami - Ego The retrospective "Murakami-Ego", held in Doha in Qatar, revealed many new aspects of the Japanese artist's work. The book presents some of the artist's most celebrated series, including Kaikai Kiki Lots of Faces and Pom and Me. Murakami has conceived of the exhibition itself as a work of art, creating new modes of display that include sculptural pedestals with digital animation, a circus tent that doubles as an indoor cinema, and an impressive 90-meter-long painting.
ARTIST

Takashi Murakami is the originator of the "Superflat" Theory and the artist most associated with its tenets. In 2007, a large scale retrospective of Murakami's work entitled "© Murakami" opened at the Museum of Contemporary Art, Los Angeles and toured various locations around the world for the next two years. He followed this with a major solo exhibition at France's Versailles Palace in 2010 and the retrospective "Murakami-Ego", which revealed many new facets of his practice, in Doha, Qatar. His open participatory art fair GEISAI is held annually in both Japan and Taiwan, helping scores of young artists make their professional debut. In 2013, he made his film directorial debut with "Jellyfish Eyes". His latest solo exhibition, "Arhat Cycle," completed at Milan's Palazzo Reale on September 7th.